Honoring the Legacy...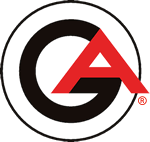 Gotham Audio Cables are designed, manufactured and distributed worldwide by the Swiss company, Gotham AG. Since 1985, Gotham AG has continually added new cable products to the line and developed a distribution chain that has made this European product the cable of choice for professionals and audiophiles on every continent.
Gotham Audio LLC was founded in November 2004 to provide American and Canadian clients with a reliable and responsive source for Gotham Audio Cables. We are committed to maintaining readily available inventories of the complete Gotham product range, at competitive prices and with the highest level of personal service. Every aspect of our operations shall reflect the Gotham tradition of professionalism and excellence.
Working closely with Gotham AG, Gotham Audio LLC builds on the distinguished heritage of Stephen Temmer and the Gotham Audio Corporation, honoring one of the great names in the history of professional audio. We are committed to preserving the use of the Gotham name and logo by those with a real historical connection to the Gotham organization and with a direct knowledge of what the brand so proudly stood for in our industry.
How to Order Gotham Audio Cable:
Orders for shipment to US and Canadian addresses should be placed directly with Gotham Audio LLC. Your orders will be shipped from our deeply stocked warehouse located near Nazareth, Pennsylvania 18064. We do not maintain a network of distributors.
Here at Gotham Audio LLC, we take orders the old-fashioned and personal way:
by phone, fax or email.
We do not offer an automated webstore, preferring to maintain personal relationships with all our clients. Given widely circulated misinformation and unsubstantiated personal opinions about audio cable, we believe it is important to discuss choices, priorities and applications with all clients so as to assure that the cables chosen are always both the best value and appropriate technology for the tasks at hand.
We accept all major credit cards and PayPal®. 90% of our retail transactions process through PayPal®. We also accept commercial and institutional Purchase Orders with approved credit.
With the exception of the pricing on our SALE ITEMS page, prices shown on this website are LIST ("retail" or "MSRP") prices strictly for reference purposes. We do not have any minimum order requirements and most of our products can be purchased in either full rolls or cut lengths.
All customers should contact us for a discounted price quotation.
To Our International Clients:
Gotham Audio LLC currently distributes cable to the Canadian market directly from our warehouse in Nazareth, Pennsylvania. In addition, Tele-Tech Pro Audio Inc., located in the Toronto suburb of Markham, Ontario (L3R 3K5) has been selling a wide range of Gotham cable products for many years and they keep a number of our most popular bluk cable products in stock. Patrick Holder and Cele Labayan will be pleased to provide you with a Canadian sour for Gotham Audio Cables.
Please note that neither Cable Factory (Vancouver) nor Gotham Audio Canada (Ontario) have any recent or current involvement with the sale and distribution of Gotham Audio Cable.
We will ship small parcels to other international destinations, using US Postal International Priority Mail and DHL Express, subject to the US Dept. of Commerce $2500 Export License Exemption (EEL). Larger shipments outside the US must be processed through US-based trading agents and freight forwarders. Gotham Audio LLC is convenient to international airfreight hubs in New York City (JFK), Newark (EWR), Philadelphia (PHL) and Baltimore/Washington (BWI).
Gotham Audio Cables are designed, manufactured and distributed by the Swiss company, Gotham AG. Inquiries regarding sales and distribution outside the United States and Canada should be directed to the Gotham Headquarters in Dietikon, Switzerland. Visit Gotham AG online for contact information